Critical points, fitness, and evolution in natural and synthetic biological networks.
E. coli growing in a high lactose concentration.

Principal Investigator
Christian Ray, Assistant Professor
Latest
2015/11/17
New paper published:
Amino acid positions subject to multiple coevolutionary constraints can be robustly identified by their eigenvector network centrality scores
Daniel J. Parente, J. Christian J. Ray, Liskin Swint-Kruse
Proteins (2015) 83(12):2293–2306. DOI 10.1002/prot.24948
2015/08/31
New paper published:
Stress-response balance drives the evolution of a network module and its host genome
Caleb González, Joe Christian J Ray, Michael Manhart, Rhys M Adams, Dmitry Nevozhay, Alexandre V Morozov, Gábor Balázsi
Molecular Systems Biology (2015) 11: 827. DOI 10.15252/msb.20156185
2015/06/03
End of Semester Lab Lunch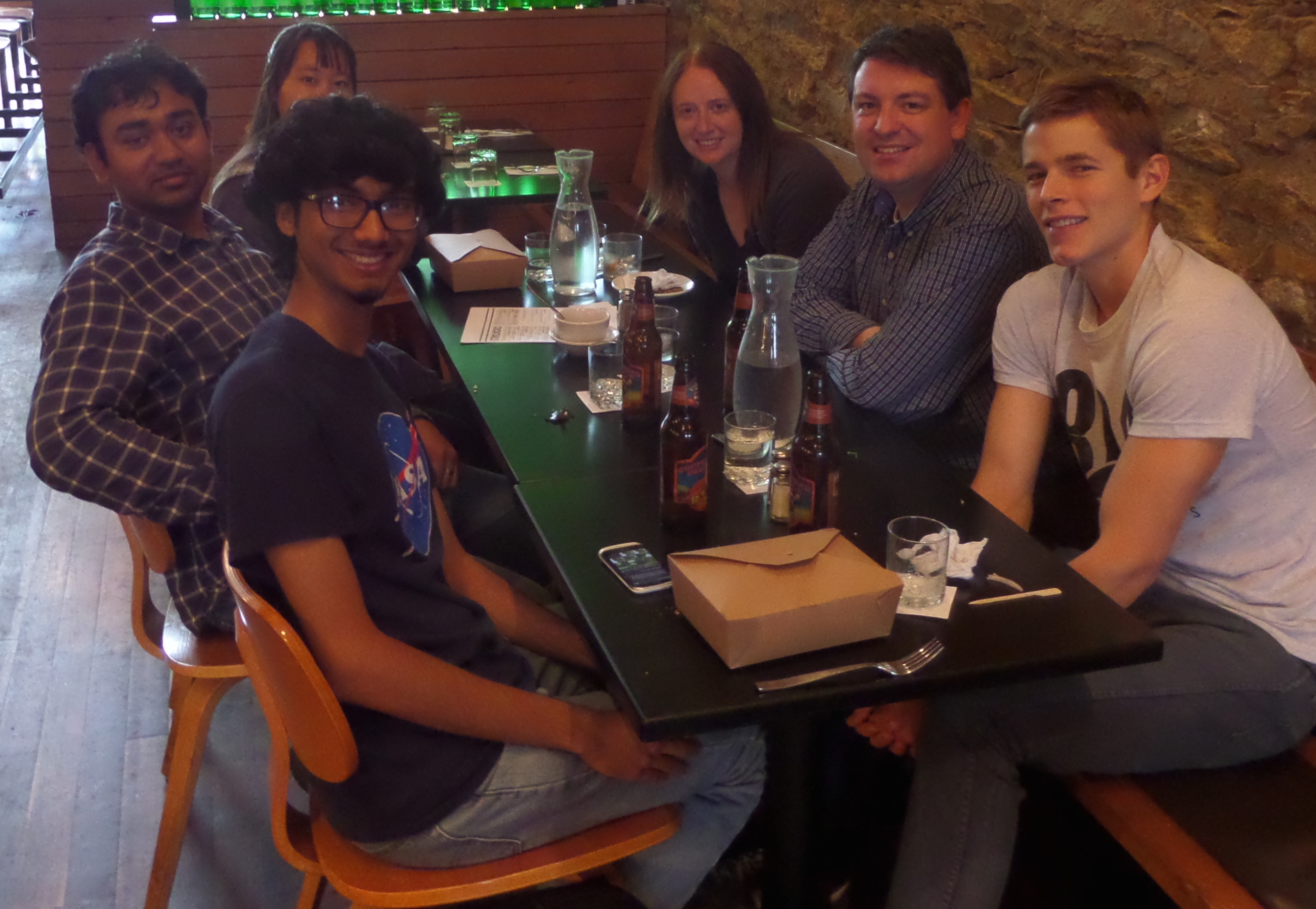 2015/1/20
Christian gave a talk at the K-INBRE symposium in Topeka, KS.


Loci
Dry Lab
Center for Computational Biology
260 MRB
2030 Becker Drive
Lawrence, KS 66045

Tel: +1 (785) 864-1506


Wet Lab
Department of Molecular Biosciences
4006 Haworth Hall
1200 Sunnyside Avenue
Lawrence, KS 66045

Tel: +1 (785) 864-3206